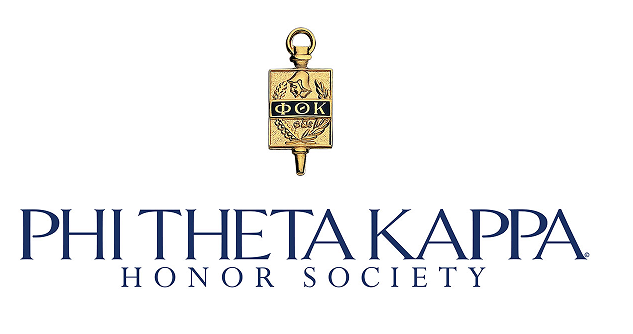 Phi Theta Kappa was founded in 1918, and has become the largest and the most prestigious honor society serving community college students to date. It recognizing academic achievement, and provides opportunities for individual growth and development through honors, leadership, and service programming.
In 1929, the American Association of Community Colleges recognized Phi Theta Kappa as the official honor society for two-year colleges. Today, Phi Theta Kappa is the largest honor society in American higher education, with a presence in almost 1300 community college campuses and 11 nations.  Over 3.8 million students have been inducted into its ranks since its founding.
To qualify for membership:
Students must have completed at least 12 hours of coursework leading to an associate degree program
Students must have a grade point average of at least 3.5
Enrollment in the Phi Theta Kappa Honor Society will unlock new opportunities for your academic journey. The organization offers a wide array of possibilities, including scholarships, intellectual enrichment, and personal growth, all founded on Phi Theta Kappa's four fundamental principles of Scholarship, Leadership, Service, and Fellowship.
SRJC Phi Theta Kappa Meetings:
Tuesday 12-1pm
Emeritus Hall 1597
Email for more info: PTK.SantaRosa@gmail.com
To Join:
To learn more about Phi Theta Kappa, visit https://www.ptk.org/